Unveiling the Legends: Top 10 Longest Sixes in Cricket History
Cricket, a sport known for its thrilling moments and breathtaking shots, has witnessed some incredible displays of power and skill. Among them, the Sixes hold a special place in the hearts of fans worldwide.
In this article, we delve into the fascinating world of the longest sixes in cricket history. Brace yourself for a captivating journey as we unveil the legends behind the top 10 longest sixes in cricket history.
What Makes a Six Long?
Before we delve into the record-breaking shots, let's understand the criteria that define a long six. In cricket, a six occurs when a batsman strikes the ball and sends it over the boundary rope without bouncing.
Several factors contribute to the distance of a six, including the power, timing, and technique of the batsman. Additionally, these factors also include the conditions of the pitch and the size of the ground.
The Legends and Their Record-Breaking Longest Sixes in Cricket History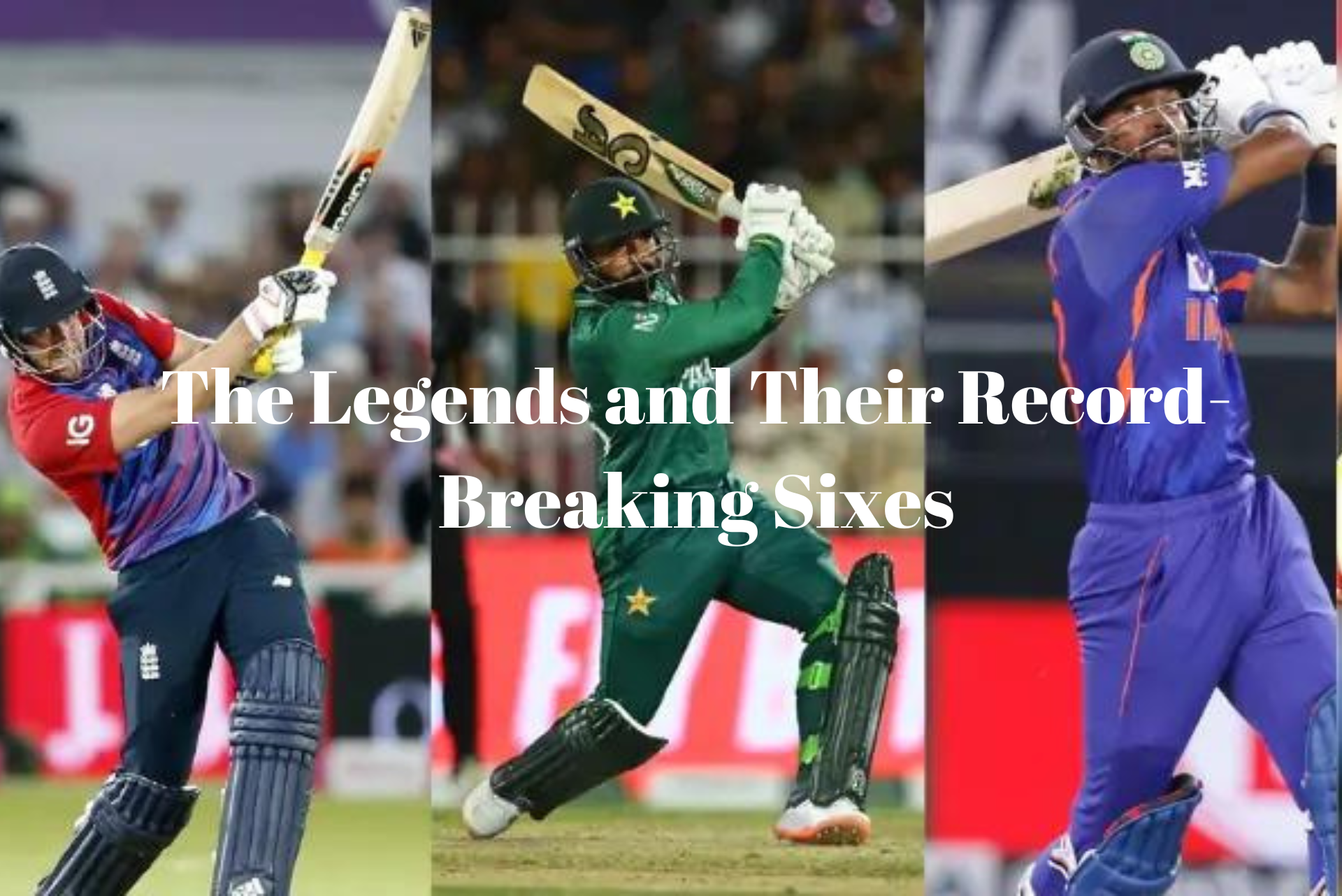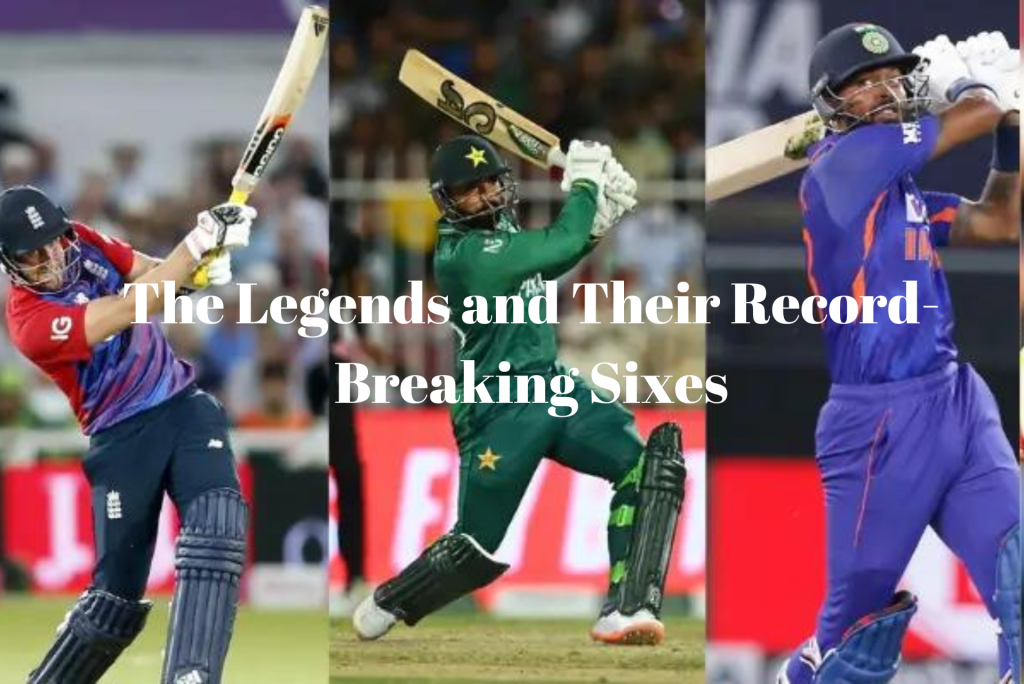 Chris Gayle:
Chris Gayle, the explosive Jamaican batsman, holds the record for the longest sixes in cricket history. During an IPL match, Gayle unleashed a colossal hit, sending the ball soaring an incredible 119 meters. Spectators were left in awe of his breathtaking power and skill.
Shahid Afridi:
The Pakistani all-rounder, Shahid Afridi, earned a reputation for his aggressive batting style. Afridi's raw power and ease in clearing boundaries were showcased during his remarkable 158-meter six against South Africa. This monstrous hit stands as a testament to his exceptional ability.
Mark Waugh:
Mark Waugh, the Australian cricketer, exuded elegance and grace in his strokeplay. One of his most memorable moments in cricket history was his massive 120-meter six against New Zealand. This elegant long-range shot remains etched in the minds of fans worldwide.
MS Dhoni:
MS Dhoni, renowned for his finishing prowess, demonstrated his ability to unleash tremendous power at crucial moments with a 112-meter six in an international match. This remarkable display of strength exemplified Dhoni's reputation as a masterful finisher.
Yuvraj Singh:
The stylish left-hander from India etched his name in cricket folklore with his 119-meter six in the 2007T20 World Cup, solidifying his status as one of the game's biggest hitters.
Martin Guptill:
The New Zealand opener displayed his hitting prowess with a blistering 127-meter six during the 2015 World Cup, leaving fans in awe of his raw power.
Brendon McCullum:
Brendon McCullum, the dynamic cricketer from New Zealand, thrilled fans with his aggressive strokeplay. His fearless approach to batting was showcased in an IPL match when he smashed a sensational 116-meter six. McCullum's audacious style of play made him a truly captivating player on the field.
Corey Anderson:
In an ODI against the West Indies, the New Zealand all-rounder blasted a 120-meter six, showcasing his incredible hitting ability and contributing to his team's victory.
Jesse Ryder:
Known for his brute force, the New Zealand batsman smashed a powerful 120-meter six that left spectators astounded by the sheer distance covered by the ball.
AB de Villiers:
The South African batting maestro, known for his innovative shots, recorded a remarkable 114-meter six, demonstrating his ability to find gaps and clear boundaries effortlessly.
The Unforgettable IPL Longest Sixes in Cricket History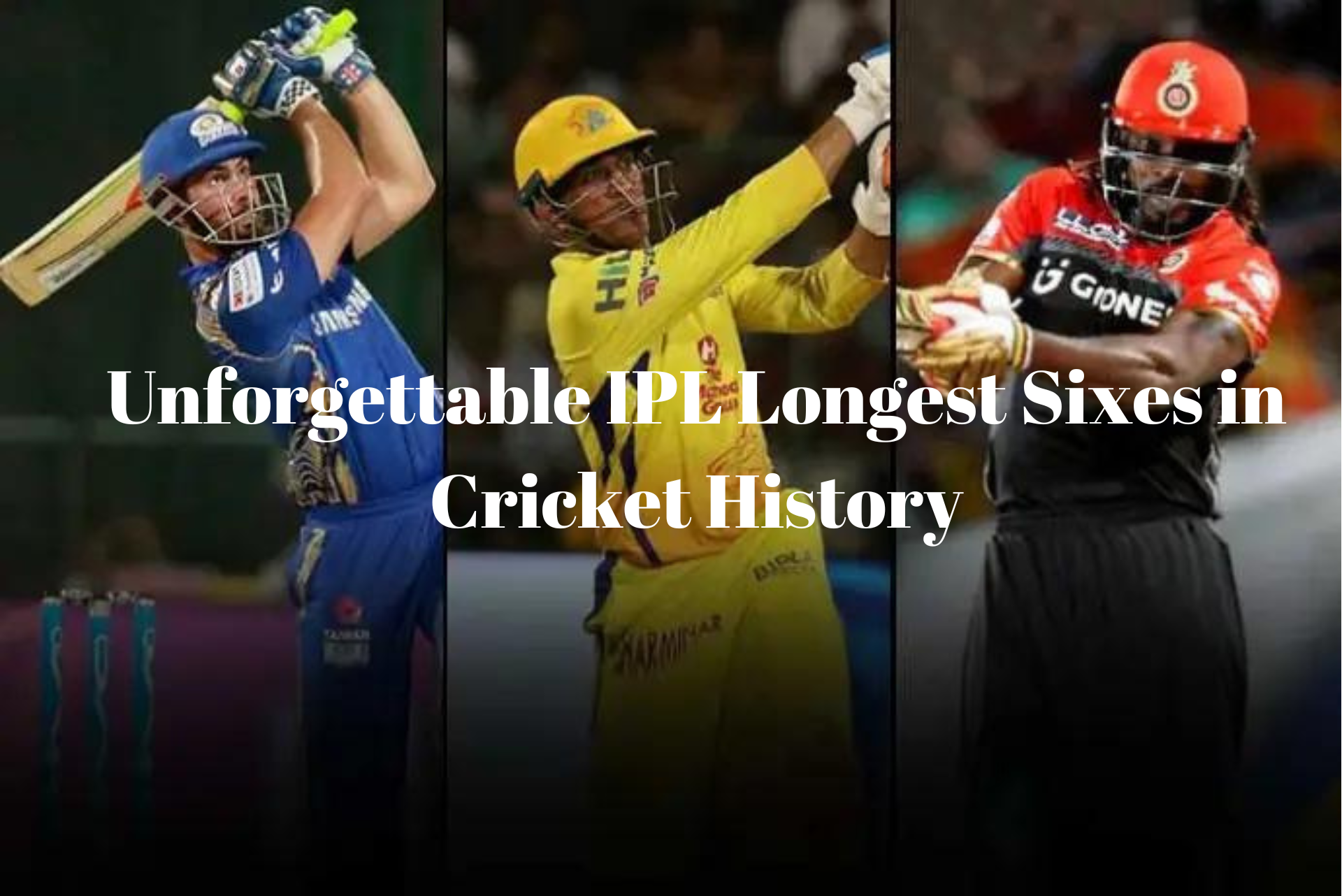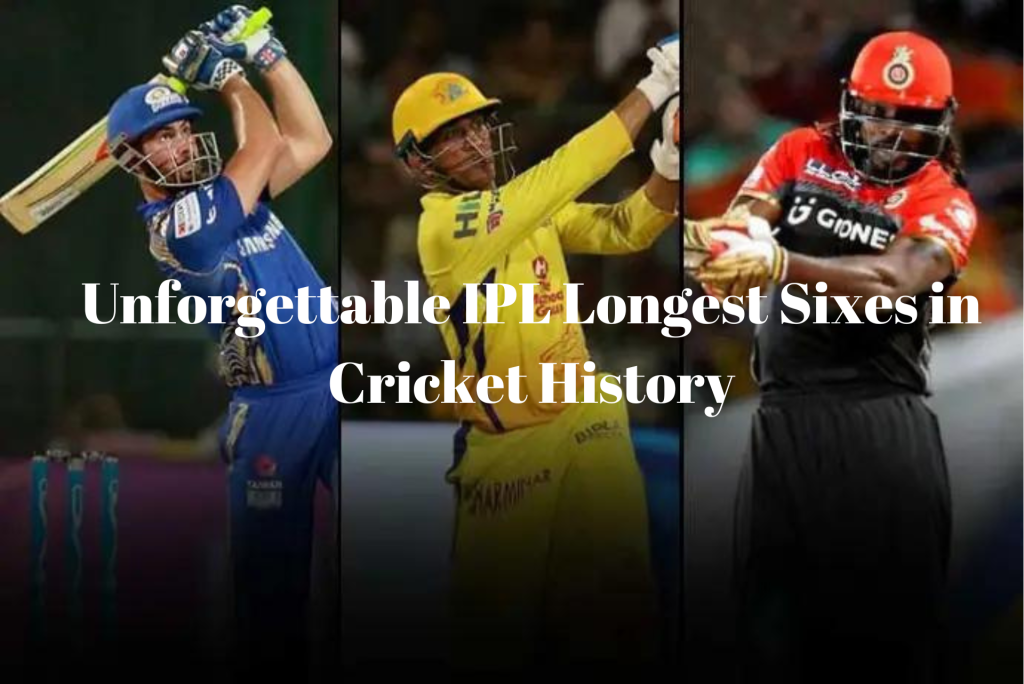 The top 10 longest sixes in cricket history have rightfully earned their place in cricket history. However, it is crucial to recognize other remarkable instances where players demonstrated their immense power and precision in clearing the boundary.
In addition to the record-breaking hits, there have been countless moments when cricketers left spectators in awe. That too with just their ability to launch the ball into the stands.
Let's start with a few well-known shots:
Albie Morkel: The South African all-rounder unleashed a monstrous 114-meter six during an IPL match, solidifying his reputation as a big-hitting force.
Shane Watson: The Australian cricketer's 117-meter six in an international match demonstrated his ability to strike the ball with incredible force, leaving the opposition in awe.
Ross Taylor: Known for his aggressive batting, the New Zealand batsman launched a 113-meter six during a T20 match, thrilling spectators with his sheer power.
Virender Sehwag: The explosive Indian opener delighted fans with his 119-meter six in an international game, displaying his ability to dominate bowling attacks.
David Miller: The South African left-hander displayed his hitting prowess with a stunning 120-meter six during an IPL encounter, leaving spectators in disbelief.
Eoin Morgan: The England captain showcased his six-hitting ability with a powerful 121-meter maximum in an ODI match, highlighting his importance as a key contributor to his team's success.
Glenn Maxwell: The Australian all-rounder unleashed a mighty 125-meter six during an IPL match, solidifying his reputation as one of the game's biggest hitters.
Colin Munro: The New Zealand cricketer sent shockwaves through the stadium with his 120-meter six in a T20 match, showcasing his ability to clear boundaries with ease.
Jos Buttler: The English wicketkeeper-batsman treated fans to a magnificent 121-meter six during an IPL contest, displaying his aggressive and explosive style of batting.
Andre Fletcher: The West Indies batsman wowed audiences with his 120-meter six during a T20 match, displaying his raw power and timing.
These unforgettable long sixes, delivered by players beyond the top 10, stand as a testament to the immense talent and strength that prevails in the world of cricket.
How to Hit a Long Six
Hitting a long six requires a combination of skill, technique, and impeccable timing.
Let's explore some key factors that contribute to achieving this feat:
Maximize Bat Speed: The key to hitting long sixes lies in generating maximum bat speed. By swinging the bat with full force, you can enhance power transfer to the ball. Consequently, it will increase the chances of clearing the boundary. Bat weight also plays a crucial factor here.
Perfect Timing and Footwork: Proper footwork and impeccable timing are crucial for connecting with the ball at the optimum moment. Good footwork helps position your body well, enabling you to generate maximum power and send the ball soaring.
Selecting the Right Shot: Pivotal to hitting long sixes is choosing the right shot based on the delivery. Lofted shots, like the slog or the lofted drive, provide more elevation and distance. Henceforth, increasing the likelihood of clearing the boundary ropes.
Enhance Strength and Fitness: Physical strength and overall fitness play a significant role in hitting long sixes. Strengthen your core muscles and maintain overall fitness levels. This will enhance power generation in your shots, allowing you to hit the ball deep into the stands.
Maintain Mental Focus: Maintain mental focus and unwavering concentration when standing at the crease. Clear thinking and anticipation of the bowler's tactics give you an edge in timing your shots perfectly. Additionally, it will help you launch the ball for a long six.
By incorporating these factors into your gameplay, you can increase your chances of hitting long sixes. You will be able to leave the spectators astounded with your phenomenal strokeplay.
Conclusion
The longest sixes in cricket history stand as a testament to the immense power, skill, and sheer entertainment that the game embodies.
From Shahid Afridi's monumental strike to Corey Anderson's breathtaking display of power, these extraordinary feats show what cricketers are truly capable of achieving. With each passing game, the boundaries of possibility are continuously being pushed. It paves the way for new legends to emerge and redefine the concept of hitting the longest sixes in cricket history.
So, the next time your eyes witness a white leather missile gracefully soaring over the boundary ropes, take a moment to pay homage to the legends who unleashed those thunderous blows. Their names will forever be etched in the hallowed halls of cricketing folklore. These will serve as a source of inspiration and admiration for generations to come.