Cricket Statistics and Record
Each player's statistics are tracked during a game and totaled over a career. A player's first-class Cricket Statistics will include their Test match statistics because Test matches are a type of first-class cricket, but not the other way around.
Since one-day internationals are a form of List A limited over matches, a player's List A statistics will include their ODI match statistics – but not vice versa.
Cricket Statistics: Bowling Stats
| | |
| --- | --- |
| Innings (I) | How many innings the batsman actually played in? |
| Not Outs | The number of times a batter at the finishing inning in which they batted. |
| Runs | The number of runs (R) that were scored. |
| 6's | A total number of sixes. |
| Highest score | Highest score to date. |
| Batting average | Total runs divided by the total number of innings in which the batsman was out is the batting average |
| RR: Run rate | Run rate a batsman's run total in a six-ball over. |
| Net Run rate | A system of ranking clubs in limited-overs league events based on net run rate (NRR). |
Cricket Statistics: Batting Stats
| | |
| --- | --- |
| Maiden overs | First overs (bowlers allowed no runs) bowled. |
| Runs | The number of runs given up. |
| Wickets | The number of taken wickets. |
| No-balls | The total amount of no-balls bowled (Nb). |
| Wides | The total wides. |
| Bowling average | The average amount of runs allowed per wicket is known as the bowling average |
| Strike rate | The average number of balls bowled per wicket taken is called the strike rate |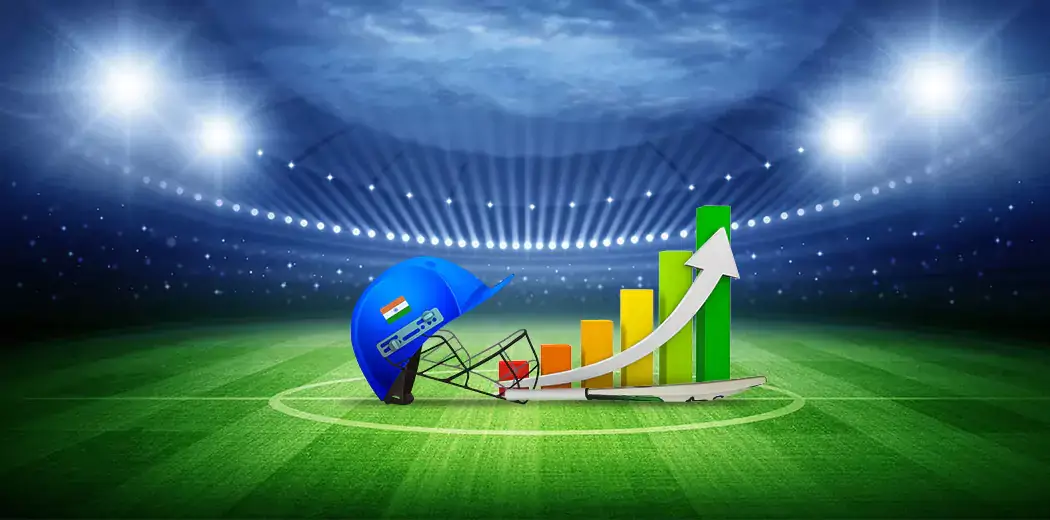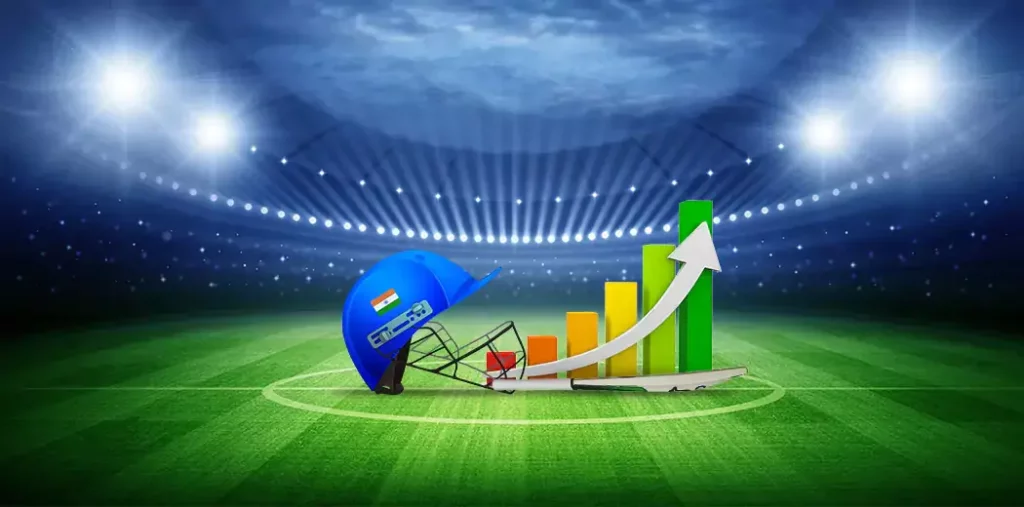 Cricket Statistics: Top Cricket Records In History
Following is a list of records in the history of cricket:
Cricket Statistics: Top International Bowling Scores in a Day
Chaminda Vaas' return against Zimbabwe in 2001 will be hard to top, considering you only get 60 deliveries in a modern ODI. For a total of 19 runs, the talented left-arm got eight wickets.
Or, to put it another way, the African squad lost 80% of its wickets, falling for 38 runs off just 15.4 overs. Vaas' ODI record numbers are unlikely to be surpassed anytime soon.
Cricket Statistics: Highest Score by a Nightwatchman
Professional cricketers spend much of their life hanging around fields, watching the opposition bat, bored out of their minds. Therefore, it would be intriguing to learn what the Bangladesh fielders thought as Australia's Jason Gillespie, the nightwatchman, amassed a fantastic unbeaten 201 in their 2006 Test match. But, the nightwatchman's primary responsibility is to sit in the crease for a few overs at the end of the day.
Cricket Statistics: Shortest-Ever Test Match
You would have been let down if you had purchased tickets for the 5th day of the 1932 Test match between Australia and South Africa in Melbourne.
The fifth, third, and even second day, as the dangerous wicket, caused the action to end in just five hours and 53 minutes. With Bert Ironmonger's 11 for 24, South Africa was defeated by Australia's enormous 153-point total after being removed for 36 and 45. Nowadays, the game would have most certainly been canceled.
Cricket Statistics: Most Balls are Delivered in a Single Innings
Sonny Ramadhin's extraordinary efforts against England in 1957 at Edgbaston must have necessitated an ice bath. The second inning saw the spinner produce an astounding 98 overs, the most ever bowled in a single inning.
Ray Price of Zimbabwe slogged through almost 79 overs in 2001, which is the closest anyone has recently been.
Cricket Statistics: Highest Career Batting Average
The story of Sir Don Bradman's final inning in cricket is legendary. The Australian icon finished with a spectacular Test average of over 100 runs, needing just four runs to do so after a fruitful career. He was bowled for a duck and scored 99.94, the best score ever, albeit a minor numerical letdown.
Graeme Pollock holds the second-best career Test average with 60.97, but Cheteshwar Pujara is now off to the best start, scoring an average of 66.25 runs per innings.
Bradman, though, will never be surpassed statistically by anyone who participates in a sizable number of games due to his talent.
Cricket Statistics: Most Career Runs
The renowned Sir Jack Hobbs is one of England's all-time greatest batsmen and the sport's leading run-scorer. The so-called "Master" amassed nearly 60,000 runs throughout a long career from 1905 to 1934, including 199 centuries.
These records will stand the test of time since there are not enough games available now to reach those levels.
Cricket Statistics: Most Outstanding Match Bowling Statistics
Every few years, a bowler will play a freak match in which he or she completely dominates the opposition, taking every single wicket that falls in that inning. It almost seems ridiculous that you could do it twice in one game. Jim Laker did that in 1956 at Old Trafford when playing Australia.
The off-spinner improved upon his earlier nine-wicket haul for 37 in the first innings by capturing 10 for 53 in the second. Although the Lakers fell short of a perfect return, his incredible match total of 19 for 90 will never be surpassed.
FAQs
What did Jim Laker do against Australia in 1956?
Every few years, a bowler has a freak match and runs through the opposition team to take every single wicket which falls in that inning. To do it twice in the same game seems almost unbelievable.
What did Chaminda Vaas do after returning against Zimbabwe in 2001?
The African squad lost 80% of its wickets, falling for 38 runs off just 15.4 overs. Vaas' ODI record numbers are unlikely to be surpassed anytime soon.
Conclusion
Cricket is one of the most exciting games if you opt for it as a profession. Then, it requires dedication and hard work. You have to be a fitness freak for better performance in matches. Also, Good cricket coaching and instruction can help you prioritize and determine what to pay attention to and when.
Every ball, wicket, match, day, situation, opposition, condition, and personal experience can vary tremendously in cricket. With good coaching and continuous efforts of a player, you will be able to make records and become the best cricketer in the world.